1322 Main Street, Hellertown, PA 18055.

(610) 838-2600.
Our NVS fx Salon team has over 50 years of combined experience in the industry.
We are solely committed to treating each and every guest with talent, respect, extraordinary customer service & artistry.
Each member of our team is here to ensure the highest ​quality of work that our clients have come to expect from us. We promise to constantly maintain and upgrade our expertise, promoting your trust and loyal patronage.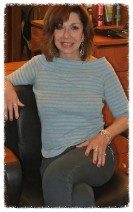 Kathy Lonardo: Stylist and Color Specialist

​Kathy is a professional hairstylist with over 40 years of experience in the industry as both a stylist and educator. She has dedicated herself to providing top quality hair-cutting techniques based on a foundation that considers bone structure as well as the hair texture of each individual client.
While working as an educator for a salon corporation, she served on the design team as the Assistant Director of Education.
Kathy has taken classes in London and Berlin.
She is published in Inspire Hairstyling Book.
Becky Bogart: Color Correction Specialist and Stylist



Becky is a stylist with over 20 years of experience.
She specializes in customizing hair color, including color correction and
special effects.
In her 20 years of being a cosmetology teacher, Becky has developed and perfected her craft across America and Europe.
She has studied and worked with industry leaders to bring you the most
beautiful colors, cuts and perms.

Follow us on Facebook to see some of the stylists' amazing work!